haunted hiker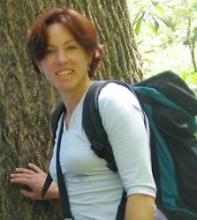 About
The haunted hiker, a.k.a Andrea Lankford, is a former park ranger. After twelve years of living and working in a few of the biggest and busiest parks in North America, she became a walk-a-holic. She has thru-hiked the entire Appalachian Trail, kayaked from Miami to Key West, cycled from Fairbanks to the Artic Ocean and was the first to "bike-pack" the 800-mile Arizona Trail. She is the author of four books:
Ranger Confidential: Living, Working and Dying in the National Parks
Haunted Hikes: Spine-Tingling Tales and Trails from North America's National Parks
Biking the Grand Canyon Area
Biking the Arizona Trail
Picture
Copyright 2005-2017 - National Parks Traveler
National Parks Traveler is a 501(c)(3) nonprofit media organization.