Art Allen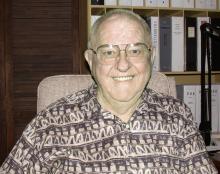 About
I retired After 33 yrs in the National Park Service in 1990, but never lost my affection for the "Camelot" of the federal government, the National Park Service. I served as Park Ranger, Park Naturalist, Park Planner, Interpretive Planner, Chief Curator of the National Park Service, and Assistant Superintendent of the Blue Ridge Parkway. I believe the chief threats to America's National Parks and its public lands in general are privatization and the adverse impact of motorized recreation on park resources.
Picture
Copyright 2005-2017 - National Parks Traveler
National Parks Traveler is a 501(c)(3) nonprofit media organization.