A Happy New Year to you all! I hope you are looking forward to 2014 and its photographic possibilities as much as I am.
You see, I recently paid a deposit for a mid-August 2014 organized photo tour with Joseph Van Os Photo Safaris. Provided an asteroid doesn't collide with the Earth prior to that date, I and seven other photographers will be spending a week in Lake Clark National Park and Preserve, Alaska, capturing images not only of the incredible park scenery but also of the coastal brown bears traversing the area as they dig for clams and fish for migrating salmon.
Note: Back in July 2013, while visiting Alaska, I took a day-trip to view the bears at this exact spot, resulting in an article for the Traveler.
This will be the fourth organized photo trip I have taken since 2008, and the second tour with the same company (Van Os). I've traveled to Glacier National Park, Ireland, and Katmai National Park with three previous tours/workshops.
Why Choose An Organized Tour?
If you read my October 2013 Q&A article, you will know that I prefer solo travel. That said, I do enjoy an organized tour not only for the photographic camaraderie, but also because photo tours handle all the logistics (local travel, meals, lodging, tips for the lodge staff and backcountry guides), provide fun little extras (maps, location information, clothing/camera gear suggestions, hats, luggage tags and microfiber cleaning cloths), and get me to spots I might otherwise not be able to easily access on my own.
I doubt it would have been as effortless for me to get to Katmai and it definitely would have been a logistical headache to plan for the various spots I visited while in Ireland (driving on the left side of the road would have really confused me). When I take an organized photo tour, all I essentially ever need to worry about is my plane ticket and what to pack.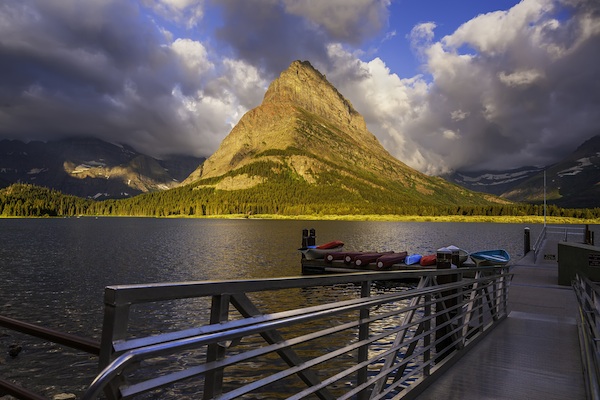 If you are considering joining an organized photo group and are maybe a little uncertain about how to choose a tour operator, then perhaps the guidelines I follow myself when selecting an organized tour may help you with your own planning.
The Where and When of a Photo Tour or Workshop
Where and when?
These are the two key questions I ask myself when I am ready to pick my next tour or workshop (I'll explain the difference between a tour and a workshop later). I have a full-time day job. After 15 years with the same company, I'm pretty lucky with the amount of vacation (plus holidays and every other Friday off) that I receive. When choosing my vacation times, though, I must be cognizant of important task/project deadlines. I may or may not already have a rough idea of where I wish to travel, but given work constraints, determining when to travel can be just as crucial.
My first step in choosing a tour is to type in a search term like "2014 photography tours " and see where Google (or Bing or any other search engine) takes me. If I find a tour of interest, I check the travel dates. Of course I have a budget in mind – it may shift up or down, slightly, but it generally is a set cost I am willing (and able) to pay.
Choosing a Photo Tour Operator
Once I've decided upon the "where and when" of an organized trip, I must next determine the "who and how" (the photo tour operator). To whittle down my selection, I utilize the list below:
* Tour itinerary (there may be more than one tour outfit visiting the same location, but they might not travel to the same spot or spend the same amount of time there);
* The level of physical fitness (will the general level of activity to get to those spectacular photo op spots be strenuous, moderate, or easy?);
* Cost of the tour, including the deposit required to reserve a space as well as the extra cost of the single supplement for me to have my own room, since most tour prices are based upon double occupancy;
* What that cost includes (meals, beverages, snacks, local travel, lodging, tips, travel insurance, etc.);
* How long this tour company has been in business;
* What kinds of reviews have been written for the tour company (Trip Advisor is a good place to start, followed by an online search); sometimes, I read the tour company's reviews but generally they only post the glowing reviews on their sites (duh).
There are quite a few photo operators of the one- and two-person variety offering relatively inexpensive trips (Dirt Cheap Photo Tours led by Jeff Clow is one such option). These tours charge a fee for their photographic and field expertise while it is up to you to foot the bill for finding and reserving your own room, arranging for your own meals and providing your own vehicle (and gas) to follow behind the lead vehicle (although a group vehicle such as a van or bus might be included in the price for some of these smaller tours).
I want everything taken care of for me, and while I still must pay the costs of lodging, meals, and local travel, the gist is that I don't have to make those particular logistical decisions on my own. This is quite important if the tour chosen happens to be overseas (like my 13-day, 2011, Ireland trip with Travel Images Photography Tours lead by John Baker). 
In addition to the items above, I also consider the attributes below to be an integral part of a good photo tour operation.
* A photo tour operator should require their trip leaders to carry a First Aid kit and possess some degree of First Aid training. There should also be a plan for evacuation if one of the attendees requires a medical facility. The registration form should ask if the registrant has a medical condition which might potentially hinder the registrant during the tour. That doesn't mean the registrant won't be allowed on the tour – it just means the tour operator is aware of (and thus prepared for) any potential medical issues.
* A photo tour operator should offer terms and conditions spelling out their payment policy, cancellation policy and what they expect of their attendees as well as what their attendees can expect of them.
* In addition to those serendipitous moments during a trip, the photo tour operator should have conducted ground reconnaissance and know something about the lighting conditions for that particular area to which the group will travel (ex. where does the sun rise or set in relation to this area and what spots are cloaked in shade at what time of day).
* A photo tour operator should have all of the necessary permits and permissions for the locations visited.
* A photo tour operator should have a trusted reputation with the locals and the agencies with whom they work.
You may or may not care about any of the items on this list, but if you do care and don't see this kind of information when reviewing a particular photo tour company or when filling out their registration form, then call them and ask for that information.
Last but not least, knowing the difference between a photo workshop versus a photo tour can make quite a difference in your organized group experience.
A Photo Workshop
In general, the idea behind a photo workshop is that there is a level of instruction involved. A destination photo workshop might have some sort of classroom-type instruction, either in a designated meeting room, during a meal (usually breakfast or dinner), out in the field or all of the above. Each day might focus upon a particular technique or subject and there might even be a "class assignment." Images will be critiqued by the tour leader at the end of each day or during the last night of the tour. You might even receive hands-on training with a particular piece of software (Lightroom or Photoshop). None of this is a given, though, as workshops differ.
During the 2008 Glacier workshop I attended with Arizona Highways Photo Workshops, we had a couple of evening image critiques, and our tour leader, Kerrick James, discussed image composition, lighting and filters at length with all of us as a group. Because of our location and the fact that we were either on the road or on the trail every single day, we all stayed together as a group.
A Photo Tour
A photo tour is more informal and offers a little (or a lot) more freedom of movement. There is no formal instruction and there probably won't be any sort of scheduled image critique. Attendees are not necessarily required to be at the same place at the same time (depending upon whether the tour is constantly on the road or at a lodge for a number of days).
My Katmai trip with Joseph Van Os Photo Safaris was a great example of a photo tour. We came and went as we pleased (within the parameters of the National Park Service rules), and were not required to meet during any particular time or meal, unless the guide specifically needed to speak to us as a whole group. If I wanted to skip dinner in order to get a prime spot at the Brooks Falls platform, I could do so. If I wanted to take a nap or download photos during the mid-day while others were out and about, I could do so. If I needed a little photographic advice, all I had to do was ask our tour leader Len Rue, Jr., who provided such tips as the best lighting conditions for each platform location, what we might expect to see at each platform, and which lens might work best for a specific viewing platform. Those items were extremely helpful to all of us and I passed along this information in my 2013 Bears of Katmai article for the Traveler.
A Box Of Chocklits
Ok, so even with the information I've given you here, there is still a measure of "Forrest Gump" when choosing a particular company with whom you have no previous experience; it's like that proverbial "box of chocklits" where you're never quite sure what you are getting until you bite into one. That's why it's so important to research your options, read those customer reviews, and ask questions prior to handing over your hard-earned cash. 
Once you've made your tour selection, there are two things you should ALWAYS remember when embarking upon your trip:
1. Don't sweat the small stuff
2. Get out there and have some photographic FUN.