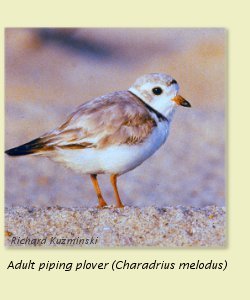 Last summer, the nesting of piping plovers on beaches within Cape Cod National Seashore led to widespread restrictions as to where off-road vehicles could drive. Now, in a bid to prevent similar closures this coming spring due to the threatened species, committees on the cape are trying to come up with some acceptable ORV access options.
    According to the Provincetown Banner, options proposed by the  Cape Cod National Seashore Advisory Commission range from having the seashore "open day-time access at Coast Guard Beach in Truro (but only before mid-June or after Labor Day) and opening the ORV route at High Head south toward Head of the Meadow prior to July 1 to opening the existing ORV route at High Head north toward Exit 8 prior to July 21.
    Additionally, the committee is recommending that the seashore work with the U.S. Coast Guard, Race Point Lighthouse Foundation and U.S. Fish and Wildlife Service to provide limited access to Race Point Light when the dune road leading out to it is closed.