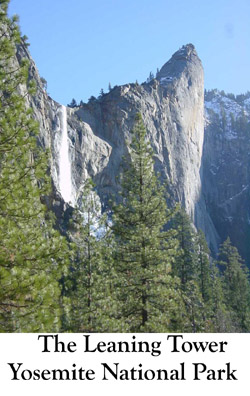 Deaths are easy to report when the victims are unknown to you, just names on reports. But when you know the individual involved, well, it brings home how fragile life is and how quickly it can be snuffed out.
    Todd Skinner, a noted climber who learned his craft growing up in Wyoming and went on to claim more than 300 first ascents in 26 countries, died Monday in a 500-foot fall from the "Leaning Tower," a big wall that leans out into the Yosemite Valley near Bridalveil Falls.
    I had met Skinner in the late 1980s while working for The Associated Press in Wyoming and he was helping to organize the "Cowboys on Everest" expedition that aimed to mark Wyoming's centennial in 1990 by reaching the summit of Mount Everest via the North Ridge route taken by George Mallory and Andrew Irvine in 1924.
    We only met for a while, perhaps an hour while we discussed the expedition for a story, but I still recall his easy smile and his infectious enthusiasm for climbing.
    Skinner was leading a new route on the Leaning Tower when he fell.  His climbing partner alerted park rangers about 4 p.m. Monday. Skinner was pronounced dead at the scene. He leaves behind a wife and three children.