If you ever were searching for a reason to visit Yellowstone National Park in the winter, Xanterra Parks and Resorts has just come up with several good ones: special food events.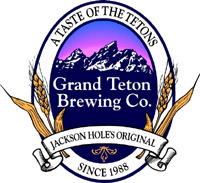 Xanterra, which operates the lodges and most of the restaurants in Yellowstone, this winter is at the Mammoth Hot Springs Hotel is debuting extravaganzas for beer lovers, chocoholics, oenophiles and lovers of international foods.
    The Brew Master's Dinner, set for January 20th at a cost of $35 per person, includes a sampling of beers from the Grand Teton Brewing Company and a four-course dinner offering such goods as Cold-Smoked Pork Tenderloin with cranberry chutney, a Lolla Rossa and Bibb Salad topped with Malt Vinaigrette, a main course of good old German Bier Braten with sauteed spinach, carrots and au gratin potatoes, and a dessert course of bread pudding and spiced cider sauce.
    On January 27th the Specialty Chocolate Buffet will be rolled out with a sampling of chocolate cookies, cakes, candies and other confections. The cost will be $6.25 for adults and $3.25 for kids eating dinner, and $7.95 for those who simply want the chocolate.
    Wine Tasting with Tapas will be the featured event on February 3rd with a selection of wines and hot, cold and dessert tapas. The tapas selections will include grilled eggplant and goat cheese; tomato focaccia with Serrano ham and Manchego cheese; roasted artichokes with thyme, onions, carrots and olive oil; lamb and Chorizo in puff pastry with saffron rice and basil sauce; mini tenderloins of beef with cracked pepper and fried onions; grilled shrimp in garlic butter sauce, and; scallops wrapped in applewood smoked bacon with red pepper sauce. This event runs $36.95 per person and includes dinner, wine, tax and gratuity.
    Finally, the International Food Market is slated for February 24 and will feature a buffet with foods from Latin America, Asia and the Mediterranean. Prices for this event are $14.95 per adult and $6.95 for kids between 5 and 11. Among the items will be roast pork loin with Adobo sauce, Tilapia baked with potatoes, cilantro and red onions, lamb and quince tagine, chicken and almond pie in phyllo dough, steamed pork dumplings with sesame sauce, and chicken tempura with sweet and sour sauce.
    For reservations, call 307-344-7311.