jersu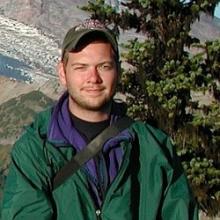 About
Jeremy Sullivan is a passionate park advocate. His background includes three years working for the National Park Service as a seasonal interpreter. He currently provides multimedia, interactive, film, and computer consulting services for the parks. Jeremy's work has been recognized with awards from the National Association for Interpretation, and a recent film project won a Telly.
Jeremy has written for more than a year on a complementary national parks blog, Park Remark. He also contributes parks articles to the Frommers.com electronic newsletter. Because of Jeremy's close working relationship with national parks, he has been able to provide an insight into park operations that readers appreciate.
In addition to contributing articles to the redesigned NPT site, Jeremy will guide a new focus on multimedia production and provide the technical expertise needed for day-to-day website operations.
Picture
Copyright 2005-2017 - National Parks Traveler
National Parks Traveler is a 501(c)(3) nonprofit media organization.