Donna Childress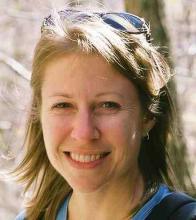 About
Donna Childress has been playing outside for most of her life. Her parents first took her to Shenandoah National Park to see the peaks and smell the rhododendrons at age 5. Since then, she has spent many happy hours in various parks hiking, running, taking pictures, and simply enjoying the peace and clarity that being surrounded by nature brings.
When Donna is inside, she runs the business she founded in 2001, Childress Communications. A writer and online strategist, she works on projects that help nonprofits and government agencies spark positive change for people and the planet. She also covers planet-friendly events and issues for the city blog We Love DC.
Picture
Copyright 2005-2017 - National Parks Traveler
National Parks Traveler is a 501(c)(3) nonprofit media organization.