Andrea Keller Helsel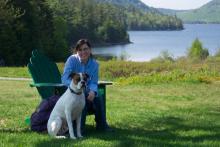 About
Andrea Keller Helsel is Senior Director, Media Relations for the nonprofit National Parks Conservation Association--the nation's leading voice for the national parks.
An expert in advocacy and nonprofit communications, Andrea is accredited in public relations, and has earned a certificate in nonprofit management from Duke University and a B.A. in Communications from Loyola College in Maryland.
An avid fan of our national parks (especially Acadia!), Andrea tweets at twitter.com/akellerhelsel
Picture
Copyright 2005-2017 - National Parks Traveler
National Parks Traveler is a 501(c)(3) nonprofit media organization.