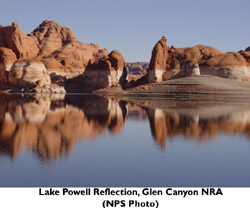 Got a nice snapshot of Glen Canyon National Recreation Area's spectacular high-desert landscape? If so, NRA officials want to see it.
    Through January 2 the NRA is accepting photos for a contest to determine which image should appear on Glen Canyon's annual pass. The top three images will earn their owners an annual pass to Glen Canyon.
    You can find all the pertinent details of the contest at this web site.