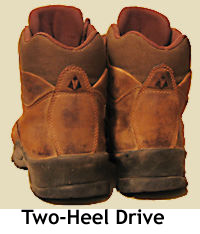 Came across a new blog today -- new to me, that is, as it's been around for quite some time. Two-Heel Drive is the creation of Tom Mangan, a newspaper man who somehow finds time to feed the blogging beast. He does a pretty decent job, too, one that shouldn't be overlooked.
    If you've noticed, I don't have a very lengthy blog roll, but that's because I try to limit the links I offer you to those with some connection to national parks. While Tom's blog focuses more specifically on hiking, he does from time to time touch on national parks, and I think you'll find something to interest you elsewhere in his content as well.
    Check it out. I don't think you'll be disappointed.