Still Wandering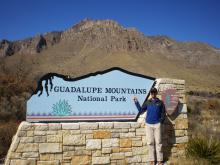 About
Originally from Minnesota, I found a love for National Parks at a young age visiting the Black Hills of South Dakota and Yellowstone. I have been a seasonal interpretive ranger for 9 years now at such icons as Yellowstone, Wind Cave, Jewel Cave, Carlsbad Caverns, Everglades, Bryce Canyon, Zion and Mt. Rushmore. As the name implies, I am still wandering.
Picture
Copyright 2005-2017 - National Parks Traveler
National Parks Traveler is a 501(c)(3) nonprofit media organization.